Hey all,
Things are changing on The Rising Tide, that's for sure.
Starting next week, we'll be on air from 7pm to 8:30 on friday nights
.
Although we'll be programming for a half hour less than we have been, you can be assured that we will be doing our best to promote up and coming local independant artists in the time that has been given to us. That being said, I must be frank in stating that there are a few very specific reasons for the timeslot change.
In short,
due to the actions taken by some previous guests on the show we are now standing on very thin ice as a program
. I don't want to labor too much on this right now, as I'd rather talk about the program we are putting on tonight, but I feel like it's something I will address in full very soon.
That being said, let's talk about our guests this evening on The Rising Tide. First off, we'll be hearing from
Magic Trick
, a group fronted by
Tim Cohen
of
The Fresh & Only's
.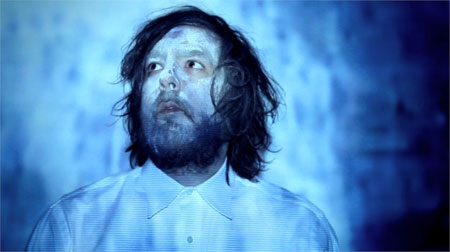 A prolific singer-songwriter hailing from San Francisco, Tim Cohen's Magic Trick is the genesis of his most recent solo output. Though not drastically stylistically different from The Fresh and Only's nor any of the other groups that litter the psychedelic garage rock scene from the city, such as
Ty Segall
,
Thee Oh Sees
and
The Mantles
, Magic Trick's sound demonstrates the fullest extent of an artist's pursuit to fully commit himself to generate quality songs as often as humanly possible.
Tune into the program tonight to hear a portion of the interview we recorded with Tim Cohen and the rest of Magic Trick at the Crepe Place this past monday, when they opened for
Six Organs of Admittance
in stellar fashion.
Also on the program:
Corpus Callosum
from San Jose and local folk-pop musicians,
Man Go
.
Tune in tonight at 8:30pm at 88.1fm or online at
http://www.kzsc.org/
!